Wir sind sehr stolz darauf das Cover und die ersten Informationen zu unserem neuen Album veröffentlichen zu können!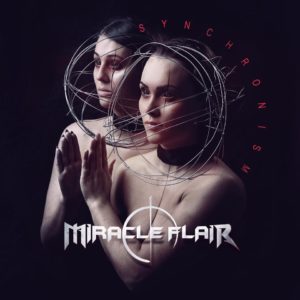 Check out the stunning cover artwork of Miracle Flair's upcoming album "Synchronism" – to be released on April 3rd via MASSACRE RECORDS – created by Stefan Heilemann / HEILEMANIA!
"Synchronism" was produced by Miracle Flair & Tommy Vetterli. Vetterli (New Sound Studio) is also responsible for the album's mix, whereas Tony Lindgren (Fascination Street Studios) is responsible for the mastering.
The album will be available as CD Digipak as well as download & stream including an exclusive digital-only bonus track!