Nicole Hartmann - Vocals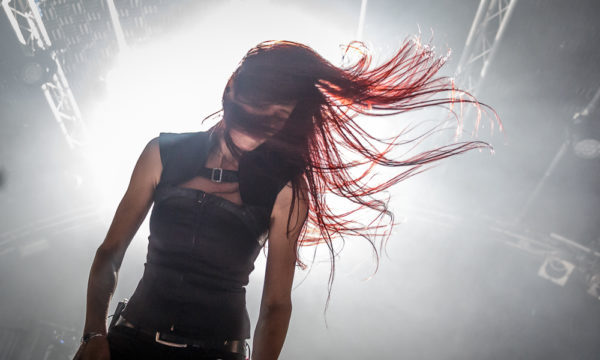 Daniel Maurizi - Guitar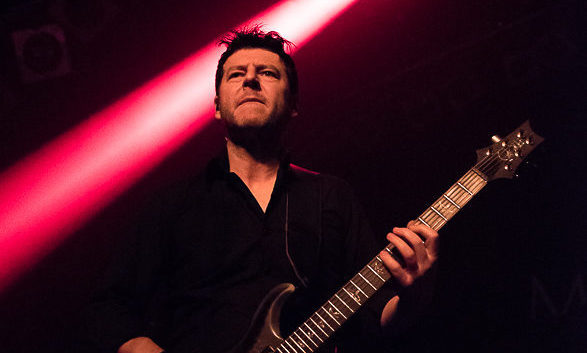 Chris Deml - Bass
Band
After a soul searching journey, Miracle Flair has quietly arrived where one can only get through hard work, patience, and diligence. "Angels Cast Shadows" is a complete work in which you distinctly feel the passion and love of detail. A melting pot of international skills, it is refined by musician and producer legend Tommy Vetterli (Coroner).
The band, following the creative lead of Nicole Hartmann and Daniel Maurizi is able to form beautiful melodies laid down upon solid guitar riffs.
Stylistically Miracle Flair can't be put in a box. Symphonic Metal ? Industrial Metal ? Nu Metal ? To label the music accordingly would be too easy. Here is a meeting of incredibly varied and numerous sounds and styles held together miraculously by a single thread.
Guitarist Maurizi dispenses with meaningless guitar flourishes and comes straight to the point while vocalist Hartmann soars above. Headbangers and melody lovers both will be rewarded and hooked on "Angels Cast Shadows".
To summarize: The barely caged in energy of the instrumentals synergized with the enchanting but powerful vocals raises Miracle Flair to the top of a genre they are helping to create.
New album production
After an intense 2018 with a five-week European Tour (as support for Dark Tranquillity & Equilibrium) and a two-week headline tour in Russia, we are keen to go back to the studio. Our time "on the road" with so many meaningful encounters left a deep impression, inspired us and positively influenced our songwriting. We are looking forward to presenting our new, more complex but still catchy melodic songs soon. Based on the saying "never change a winning team" we decided – as already on the previous records – to realize the production with Tommy Vetterli (Coroner) in the New Sound Studio.
Band: Daniel Maurizi (guitars), Nicole Hartmann (vocals), Chris Deml (bass), Diego Rapacchietti (drums).